Nintendofans.de aktuell
Archiv
Nintendo Wi-Fi Connection wird abgeschaltet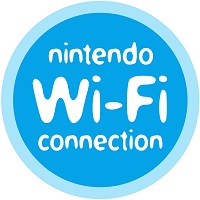 Nintendo Japan als auch Nintendo Australien haben bekannt gegeben, dass die Nintendo Wi-Fi Connection in ihren jeweiligen Regionen im Mai 2014 abgeschaltet werden. Allerdings werden die Wii / DS-Shops, Internet-Browser, YouTube, und die Nintendo Wi-Fi Connection Pay & Play in Takt bleiben.
Hierzu hat Nintendo auch eine Liste veröffentlicht, welche Spiele von der Abschaltung der Wi-Fi Connection betroffen sein werden:
Wii
Animal Crossing: Let's Go to the City
Battalion Wars 2
Boom Street
Endless Ocean
Endless Ocean 2: Adventures of the Deep
Mario Kart Wii
Mario Sports Mix
Mario Strikers Charged Football
Pokémon Battle Revolution
Samurai Warriors 3
Super Smash Bros. Brawl
The Last Story
Trauma Center New Blood
Wii Ware
Dr. Mario & Germ Buster
Excitebike World Challenge
LONPOS
MaBoShi: The Three Shape Arcade
ThruSpace High Velocity 3D Puzzle
WarioWare: Do It Yourself-Showcase
Andere
Nintendo DS
100 Classic Book Collection
Advance Wars: Dark Conflict
Animal Crossing: Wild World
Clubhouse Games
Custom Robo Arena
Diddy Kong Racing DS
Dragon Quest IX: Sentinels of the Starry Skies
Dragon Quest Monsters: Joker 2
Fire Emblem: Shadow Dragon
Mario Kart DS
Mario vs. Donkey Kong 2: March of the Minis
Mario vs. Donkey Kong: Mini-Land Mayhem!
Metroid Prime Hunters
Nintendo presents: Style Boutique
Picross DS
Pokémon Black Version
Pokémon Black Version 2
Pokémon Conquest
Pokémon Diamond
Pokémon HeartGold Version
Pokémon Mystery Dungeon: Explorers of Darkness
Pokémon Mystery Dungeon: Explorers of Sky
Pokémon Mystery Dungeon: Explorers of Time
Pokémon Pearl
Pokémon Platinum Version
Pokémon Ranger: Guardian Signs
Pokémon Ranger: Shadows of Almia
Pokémon SoulSilver Version
Pokémon White Version
Pokémon White Version 2
Professor Layton and Pandora's Box
Professor Layton and the Curious Village
Professor Layton and the Last Specter
Professor Layton and the Lost Future
Star Fox Command
Tenchu: Dark Secret
TETRIS DS
The Legend of Zelda: Phantom Hourglass
WarioWare: Do It Yourself
Nintendo DSi Ware
Metal Torrent
Mario vs. Donkey Kong: Minis March Again!
Sujin Taisen: Number Battle
Ob dies auch für den europäischen Markt zutreffen wird ist noch nicht klar, eine Stellungnahme oder gar Bestätigung dieser Ankündigung könnte jedoch in den nächsten tagen folgen.
*Update* Mittlerweile hat auch Nintendo Amerika die Abschaltung zum 20. Mai 2014 bestätigt. Nachfolgend findet ihr den Link der Spiele die betroffen sein werden.
Finde ich interessant! (8) - Quelle: Nintendo
Tommy @27.Februar.2014 - 08:47 Uhr - Weitersagen:
Leser-Kommentare:
Bensei, funderos, Nimmerlandjunge und 5 Gäste interessiert diese Nachricht.
Zu dieser Nachricht wurden bisher 3 Kommentare abgegeben.
Bensei

Verfasst am: 27.02.2014 - 17:45
Heißt das ich kann dann gar nicht mehr Layton's London Life spielen :O
Grizzly

Verfasst am: 01.03.2014 - 22:17
Kein Mario Kart Wii Online Modus mehr? Hm, schade...
Verfasst am: 01.03.2014 - 22:50
viel zu früh
Hinweis: Da die Leser-Kommentare in Echtzeit abgegeben werden können, ist uns eine unmittelbare Beitrags-Kontrolle technisch nicht möglich. Du hast unpassende oder doppelte Leser-Kommentare gefunden? Schicke uns eine wir kümmern uns darum!
Kommentar hinzufügen
Gast-Kommentare sind derzeit nur zu den allerneusten News-Postings möglich.
Du musst in unserem Forum eingeloggt sein, um das Kommentar-System voll nutzen zu können!