Nintendofans.de aktuell
Archiv
Pokémon Ultra Sonne/ Ultra Mond - Zeraora offiziell angekündigt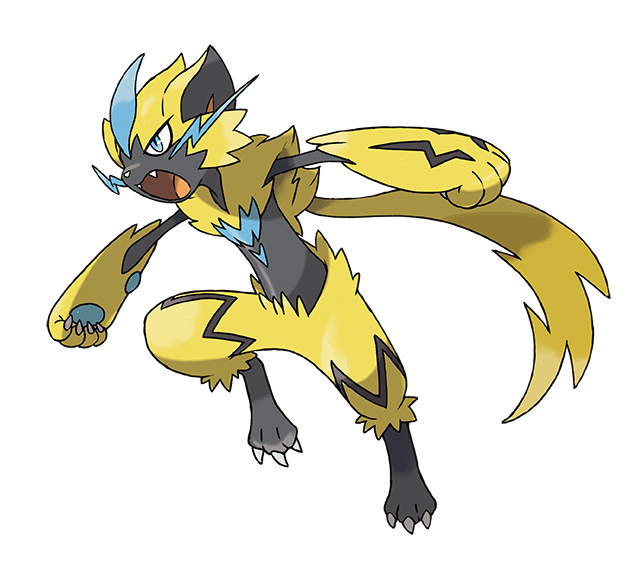 Gestern Nacht wurde das Pokmon Zeraora nun offiziell als Neuankündigung bestätigt. Gerüchte gingen ja schon länger durch das Netz.
Hier die offizielle Pressemitteilung:
BELLEVUE, WAApril 9, 2018The Pokmon Company International and Nintendo announced today that a new Mythical Pokmon has been discovered in the world of Pokmon Ultra Sun and Pokmon Ultra Moon: Zeraora, the Thunderclap Pokmon!
Zeraora is an Electric-type Pokmon that gathers electric energy from outside sources, emitting strong electrical currents from the pads on its hands and feet to create a powerful magnetic field. Zeraora uses this magnetic field to levitate and move through the air with extreme speed.
Name: Zeraora
Category: Thunderclap Pokmon
Height: 411
Weight: 98.1 lb.
Type: Electric
This Mythical Pokmon is said to be so fast that its maximum speed is the same as that of lightning strikes. When using massive amounts of electric energy for a powerful attack, Zeraoras fur stands on end all over its body!
Zeraora is only available in Pokmon Ultra Sun and Pokmon Ultra Moon, and cannot be encountered in regular gameplay. Launched in November, 2017, Pokmon Ultra Sun and Pokmon Ultra Moon are the latest titles in the core Pokmon video game series available exclusively on the Nintendo 3DS family of systems.
Finde ich interessant! (3)
Ulrich @09.April.2018 - 17:11 Uhr - Weitersagen:
Leser-Kommentare:
3 Gäste interessiert diese Nachricht.
Zu dieser Nachricht sind noch keine Kommentare vorhanden.
Hinweis: Da die Leser-Kommentare in Echtzeit abgegeben werden können, ist uns eine unmittelbare Beitrags-Kontrolle technisch nicht möglich. Du hast unpassende oder doppelte Leser-Kommentare gefunden? Schicke uns eine wir kümmern uns darum!
Kommentar hinzufügen
Gast-Kommentare sind derzeit nur zu den allerneusten News-Postings möglich.
Du musst in unserem Forum eingeloggt sein, um das Kommentar-System voll nutzen zu können!