Nintendofans.de aktuell
Archiv
Splatoon 2: Update 1.1.2 out now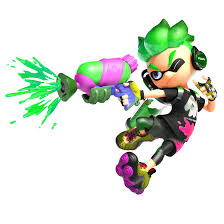 Nintendo hat für Splatoon 2 das Update 1.1.2 veröffentlicht. Großartige Neuerungen gibt es nicht, aber es behebt Fehler im SplatNet Gear Shop und Probleme mit der Darstellung der Ranginformationen. Außerdem wurde bei einigen Waffen die Punktezahl verändert, mit der ihr die Spezialattacke nutzen könnt:

- An occasionally occurring issue allowed players to receive gear from the SplatNet Gear Shop with an unintended combination of gear abilities. The combination of abilities for this type of gear has been changed to match those of gear available for purchase in the Inkopolis Square Shops.

- Fixed an issue that prevented ranking information from displaying properly when viewing Past Records for League Battle.

- Adjusted the number of points required to fill the special gauge for the following weapons:

Finde ich interessant! (4) - Quelle: nintendoeverything
Ulrich @27.Juli.2017 - 11:52 Uhr - Weitersagen:
Leser-Kommentare:
4 Gäste interessiert diese Nachricht.
Zu dieser Nachricht sind noch keine Kommentare vorhanden.
Hinweis: Da die Leser-Kommentare in Echtzeit abgegeben werden können, ist uns eine unmittelbare Beitrags-Kontrolle technisch nicht möglich. Du hast unpassende oder doppelte Leser-Kommentare gefunden? Schicke uns eine wir kümmern uns darum!
Kommentar hinzufügen
Gast-Kommentare sind derzeit nur zu den allerneusten News-Postings möglich.
Du musst in unserem Forum eingeloggt sein, um das Kommentar-System voll nutzen zu können!